An extensive, six-month
Department Of Justice
report
has recently been concluded and released to the public. It confirms what the residents of
Ferguson, MO
have been decrying for months: that the Ferguson/St. Louis County police regimes are not only thoroughly racist, but the city municipality itself disproportionately and illegally targets Black residents for extortion.
NO SHIT!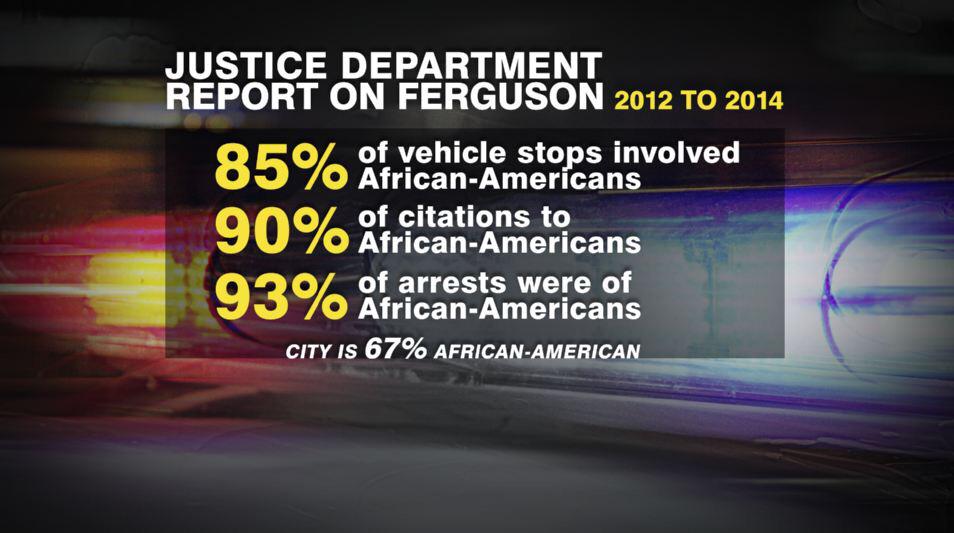 The DOJ report, which first began last September and released this Wednesday, March 4th, reveals a shocking level of unashamed racism and other criminal behavior. The 105-page report implicates not only the local police terrorist regime - but the local judiciary and city officials as well. Ferguson's population is roughly 66% Black, but has bore the brunt of more than 90% of all arrests, citations, fines, and use of force by cops. Ferguson's police regime is nearly all White. The City Council, its mayor, and the school board are virtually all White. The report details demonstrative levels of, what is nothing short of absolute terrorism waged against Ferguson's Black population.
Such discovered acts of police/authoritarian aggression includes:
- The use of stun guns as "compliance" tools.
- Deliberate racist profiling.
- False arrests and over-arrests.
- Jail house torture.
- Physical violence against arrested and detained people, without cause.
- Racist emails passed amongst cops and other city officials.
- Deliberate targeting of Blacks as a revenue source for the city.
- Out of control citations, fines, court costs, etc. levied against Blacks, disproportionately.
- Unrelenting harassment and re-arrests for failure to pay extortion fines.
- Illegal debtor's prison.
- Illegal stops and searches.
- Brazen violations of resident's First Amendment and Civil rights.
- Use of police dogs on compliant, non-violent people.
Those emails are particularly disgusting. The report states that insanely racist
emails were freely circulated amongst cops and civilian city officials. This was all done on official govt. computers, on govt. email accounts, during work hours. Unfortunately, the report does not tie actual names of individual cops and city employees to specific emails. However, at
least one piece-of-shit city official was fired, and two others placed on administrative leave in the immediate fallout.
The report was compiled in large part, from tens of thousands of pages of
police files and email transcripts. Hundreds of interviews with residents were also conduced, providing actual names and faces to the individual testimonies of victimized people and ruined lives. In the wake of this report, many people in this shell-shocked and besieged city are still coming to grips with it all. It remains to be seen what results - if any - will be had from this. But if anything is to improve even the slightest bit, it won't come from the cops for damned sure. Obese, gestapo police chief Thomas Jackson - who is pasty White - has [so far] had nothing to say to the DOJ report... not publicly at least.
*********************************************
Oh, here's an afterthought.
On the same day that the DOJ released its scathing Ferguson report, the agency's head Eric Holder, also announced that the DOJ would decline to bring federal charges against pig Darren Wilson. SURPRISE, SURPRISE! Meanwhile, the family of Michael Brown - the 18 year old Black teen who was murdered by pig Wilson last August - has announced plans to sue Wilson and the Ferguson Police Terrorist regime. Good for them! It is also worth noting that Ferguson is not the only city in MO with serious problems. Class action lawsuits were launched against Ferguson and Jennings, MO in February. The suits allege that the two cities hold illegal debtor's prisons.