Taking a bit of a departure from roasting pigs for just a minute, there is something that needs to be addressed. There is a blackout, shut-down, and censoring of objectivity regarding this, which is why this forum is being made available.
*************************************
NYC Punk band THE CASUALTIES are currently on tour with Negative Approach and (Portland locals) Millions of Dead Cops. They had been scheduled to play a show here in Portland at the Branx club on Saturday Nov. 16th 2013. Recently a disturbing accusation surfaced accusing Casualties lead singer Jorge Herrera of sexual assault [roughly] 16 years ago. The accusation came about via a [guest] post on a political blog called 'Put Your Damn Pants On'.
The post was written by someone identified only as "Beth", which can be assumed is a pseudonym. The post is very long, but you are encouraged to read it and draw your own conclusion. The short version is, "Beth" accuses the Punk singer of making unwanted sexual advances at her (she never uses the word rape) at a house party roughly 16 years ago. The post was published on Nov. 5th, so one can reason that this allegation from the accuser is fresh and very recent.
Since the post first appeared on that blog, it has been reposted by several other Punk and Alternative forums, including individuals who openly admit to having a severe vendetta against the band, independent of any rape allegations. Within a matter of a few days, a virtual witch hunt ensued. The band's FaceBook page had been deluged with many hundreds, if not thousands of comments - most negative and hysterical. This included many trolls who've seen fit to critique on the band's appearance and music, as well as opportunists who've admitted to never having heard of them in the first place.
Jorg the vocalist, and by extension the band, were instantly assumed GUILTY-AS-FUCK by a viral surge of people who read a semi-anonymous account from one person... of an incident that was alleged to have happened 16 years ago. And anyone who DARED made attempts at objectivity or declared that they prefered to WAIT FOR MORE INFORMATION before picking sides was ruthlessly shouted down and slandered as "supporting rape culture". An attempt at just such objectivity failed when a submission regarding this issue and asking some inconvenient questions was [initially] published on Portland so-called "Indymedia". The submission was removed within an hour of it first being posted.
Since then, The Casualties have been pulled from the Portland bill.
before...
... after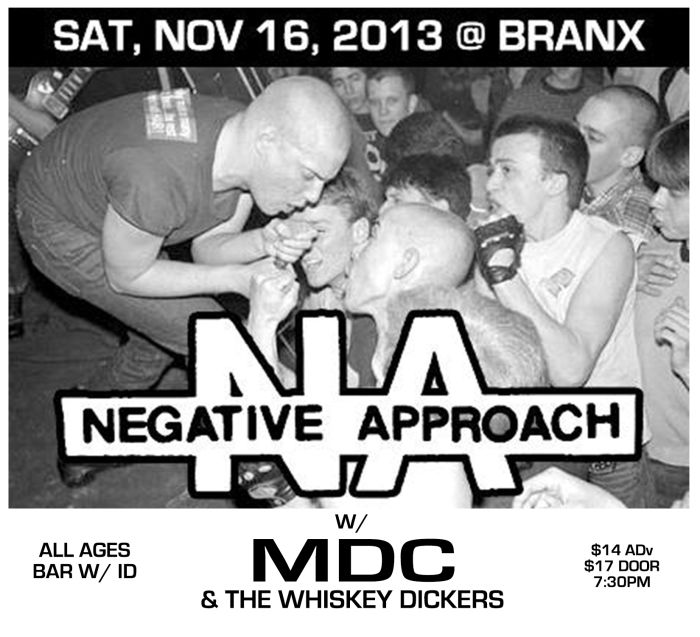 It turns out that the venue promoter for the show made the decision to kick the band off the 11/16 bill, and that the half-assed "reasoning" for this was due to anonymous phone calls, emails, and messages threatening to boycott and protest the show. Admission price for the show, however, had not been reduced - same as it had been when the headliner was still on.
To be TERRIBLY FUCKING CLEAR, rape/rape culture is fucked up! Sexual assault is fucked up! Misogyny is fucked up! Being molested or having anything done to you against one's will is fucked up!
But what's also fucked up are false allegations, viral lynch mobs, and trial-by-social media! And one must always be OBJECTIVE and SKEPTICAL when it comes to disseminating information on the internet. The band themselves have released a statement addressing this, as quoted:
"
Living in the modern age of smartphones and social media it's easy for information to be shared and spread without any thought to it's validity. Anyone that is a fan of The Casualties or who knows us personally can confirm we do not support or condone abuse of any kind. While we fully support free speech and free opinion, unfortunately sometimes people can get careless and wrong information gets spread around. The claims are 100% FALSE and we appreciate all of the support we have received from around the world from our friends and fans. We always have and always will be a band that stands for equality, anti-racism, and unity."
Also, one of the sites which posted the original blog post has since taken it down, due not only to lack of evidence, but lack of verification that the alleged victim even exists!
Now having read the post on the 'putyourdamnpantson' blog here are some facts that cannot be over-looked:
* The accusation comes from one person only.
* This person, for some reason, decided to wait 16 years to tell her story (presumably, great advancements in technology and social/online media have made this more possible).
* There are no witnesses, even though this supposedly happened at a house party.
* This person claims that she's openly posted about her assault on Instagram and FaceBook before. However, no links are provided. In fact, the ONLY account of this that seems to exist anywhere on the internet is her one single blog submission, and nothing prior to Nov. 5th 2013.
* NO time, date, city, month, state, nor location of ANY sort are provided. All we are told is that this alleged assault happened at a house party (somewhere in the world, one might guess) 16 years ago.
* We don't even really know that this happened at a house party. You can read the post over again, all you'll get is that it happened in one room and [the victim] ran into another room where she barricaded herself until the next morning. So we can reasonably guess that the alleged attack took place in either a house or apt, at least.
* This person claims this happened to her roughly 16 years ago (1997, roughly) when she was 16 years old. So she is 32 now. She says she is a mother, wife, home and business owner now. Yet, she still has not gotten over that some guy [apparently] tried to put his hands down her pants when she was a teenager. She considers herself a "casualty" (nice pun) and "survivor" of this experience. Yet, nothing in the post suggests she was forcibly and violently RAPED. Being molested in such a way is still goddamn lousy, yeah, and sucks that it happened (if it did). But eh, still...
* There is NO way to confirm that this attack happened in the country at all.
* There is no way to confirm that a single word of the post is true or accurate.
* There is NO way to confirm whether the alleged victim, "Beth", even physically exists!
I'm not taking sides here and I will not engage in any level of victim-shaming! If "Beth's" accusations are indeed true, then Jorge should most certainly pay! And at the very least, there is NO discounting that sexual assault and sexual violence happens ALOT and that the Punk scene is in no way exceptional to this worldly fact. Which would make it all the more worse, should this turn out to be a complete goddamn fraud!
STAND WITH THE CASUALTIES ARMY! FUCK COPS!!!
People must be vigilant, discerning, skeptical, and objective in anything they disseminate in any media forum! Many millions of people (including professionals whose jobs it was to supposedly fucking know better) have been hoodwinked by some very emotionally-wrenching hoaxes:
http://www.bbc.co.uk/news/world-middle-east-13744980
False accusations can easily ruin the lives of innocent people:
http://www.dailymail.co.uk/news/article-2152409/Brian-Banks-Player-falsely-accused-rape-NFL-auditions-teams.html
Sometimes, things we read and hear about are being orchestrated [to us] by dangerous sociopaths:
http://www.dailymail.co.uk/news/article-1312802/Bethany-Storro-hoax-Acid-attack-victim-confesses-injuries-self-inflicted.html
And sometimes, telling lies can get innocent people killed.